However difficult it is to trudge across the mountains, we are determined to conquer the peak. On January 25 and 26, themed with "Time is The Friend of a Good Company", 2019 Huaqin Strategy Conference was held in Wuzhen. Nearly 170 representatives of middle and senior managers as well as investors gathered together to agree on strategies and set up goals and directions.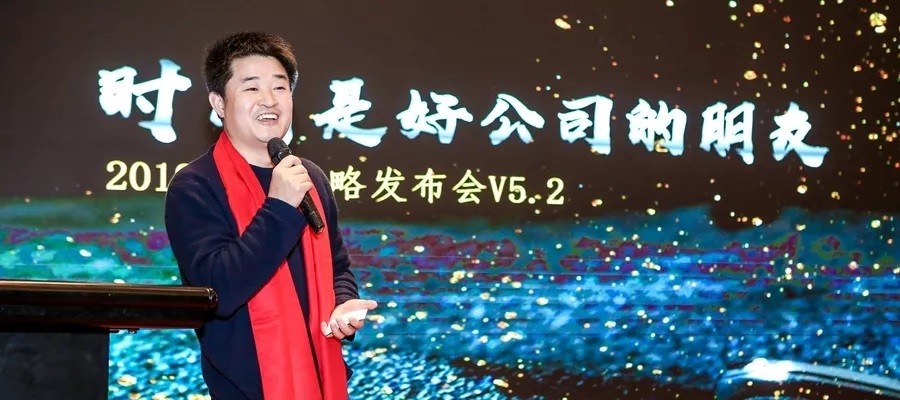 Qiu Wensheng, CEO of Huaqin first came to the stage. He shared current problems we face and countermeasures, macro analysis of the ODM industry, and again stressed Huaqin's five core strategies.

Current Problems and Countermeasures
Over the past two years, we have confronted many challenges but have also created many legends.
In the past few years, Huaqin has accumulated many technologies, innovations and achievements in smartphone, notebook, smart wearable and other multi-category hardware products, all of which will be transformed into economic benefits gradually in the next year, and become the cornerstone for Huaqin's continuous growth of becoming the aircraft carrier of the industry.
When the industry is crying out "the winter is coming", we need to improve efficiency in all aspects and create more value for customers. Efficiency is the fundamental to seek long-term win-win development.

Macro Analysis of ODM Industry
The ODM of smartphone still exerts great charm. In future, six of the global top 7 smartphone brands will choose ODM, and Huaqin owns the opportunity to take up half of the market share; in terms of notebook, global ODM business tends to be relatively stable, accounting for 80%; though Huaqin just begins to tap into the automotive electronics market, there will be much potential for us.

Five Core Strategies

Talent Strategy:
It is estimated that by 2020, the group will complete basic layout of 1+5+2 pattern (namely one head quarter in Shanghai, five R&D centers in Shanghai, Wuxi, Xi'an, Dongguan, Nanchang and two manufacturing centers in Nanchang and Dongguan); Huaqin will continue to cultivate more young cradles for the management level.

Globalization Strategy:
Huaqin will proceed to expand overseas markets, enhance product competitiveness and service advantages, further optimize the regional structure and realize the established competitive strategies.

New Business Development & Multi-product Lines Strategy:
In 2018 Huaqin has realized synchronous delivery of multi-product lines, covering smartphone, tablet, and notebook, among which the notebook has tapped into the mainstream product lines of first-tier clients successfully. In future Huaqin will make breakthroughs in many areas to construct the large intelligent hardware platform and create solutions for B to B business

Automation and Scale Development of Manufacturing:
In terms of automation, Huaqin begins from point to line, then from surface to body to realize the goal of building fully visible and controllable digital factories by 2023; for scale development of manufacturing, Nanchang Manufacturing Center will be put into production in the first half of 2019, Phase III of Dongguan Manufacturing Center will be put into production in the second half of the year. The future production capacity will be over 100 million units (based on smartphone products).

Efficiency is Victory:
Huaqin will pay more emphasis on the operational capacity of all business units in 2019. Efficiency is always the core value of ODM.
Qiu Wensheng said: "Although we have made some achievements in the past, we will never stop our pace. I hope all partners and Huaqin can forge ahead together to create a new chapter in history!"
Make Strategy by Current Situations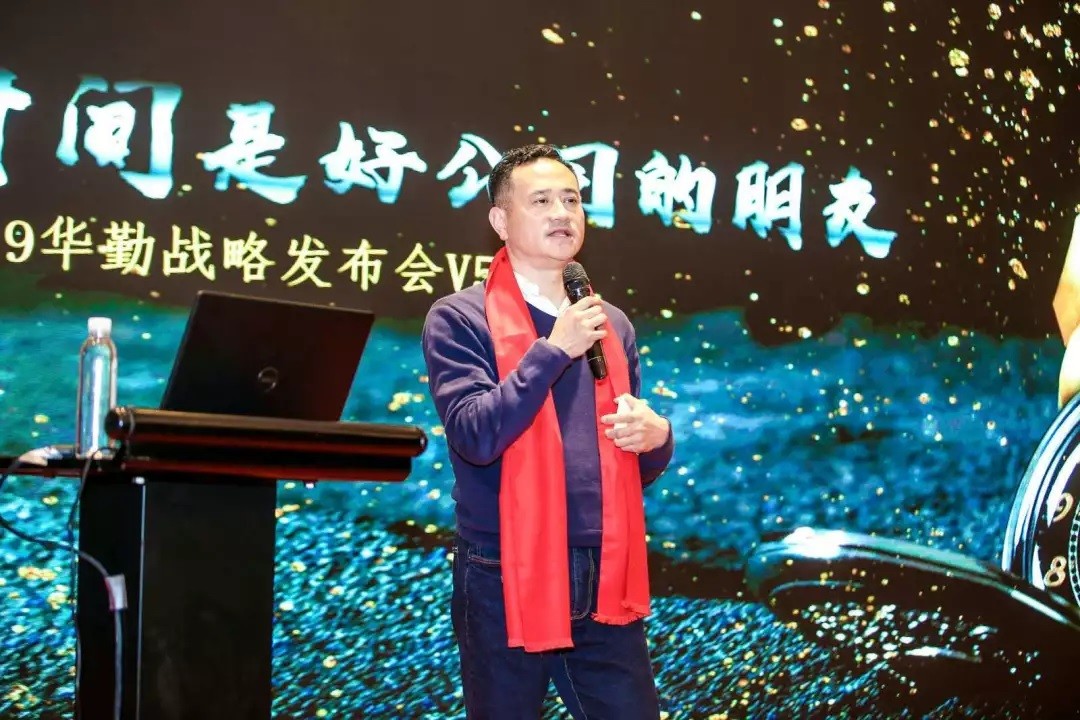 Zou Zongxin, SVP of the Marketing System then summed up the gains and losses of 2018's marketing and released marketing strategy for 2019.
With total revenue reaching to RMB 30.8 billion, Huaqin achieved another historic breakthrough in 2018's sales and attained outstanding performance in the depressing industry! Over the past year, the Marketing System continued to make major breakthroughs in the development of customers and new product lines, and has entered into the main product lines of the customers; Huaqin propels its globalization strategy vigorously and constantly expands new international high-quality clients as well as its product territory.
In 2019, the marketing system will strive to grasp the market demand to make strategies, keep on accelerating the internationalization strategy, continue to optimize the new product line and customer structure, analyze and implement corresponding competition strategies via customer satisfaction, so as to complete goals of 2019!
In this session, senior executives from various front-end business areas came on stage respectively to share their own experience and product line strategies of smartphone, tablet, notebook and other products. We are full of confidence for the future!
Finally, the senior executives of Operating System, Function Center, as well as the Process and IT Systems shared their TOP work and strategic goals for 2019 with all those present. We will strive forward in 2019!

Award Ceremony
In the afternoon of January 26, to praise and encourage all the technical backbone and operation staff working hard at the front-line positions, Huaqin held "Excellent Patent Department Award Ceremony" and "Top 10 Business Personnel Award Ceremony". The winners are examples of all Huaqin people, who run bravely on the path to chase dream, enlighten Huaqin people while attaining self-achievement and realizing dreams of the team.

Time is the friend of a good company. In face of the grand future, all Huaqin people is destined to be the group who can withstand the test of time