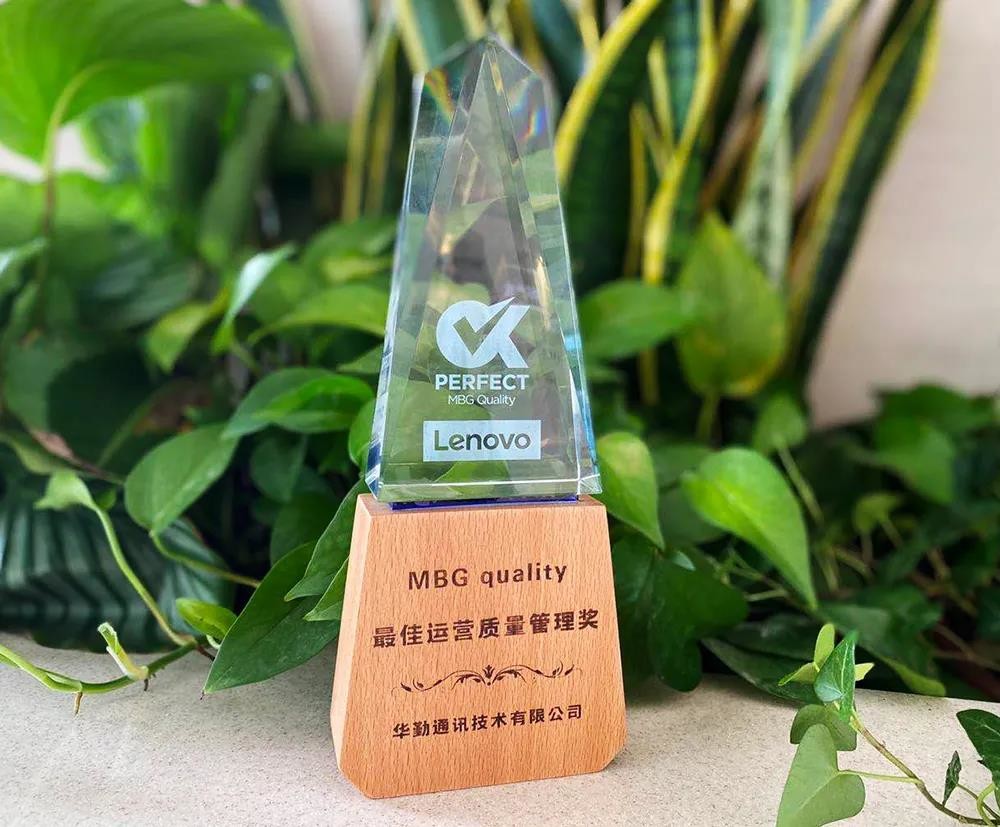 Significant Honor of Quality
Recently, Huaqin stood out from among many ODM enterprises at Lenovo's FY19/20 MBG Quality Supplier Cooperation Summit and won the "MBG quality-the Best Operation Quality and Management Award." This award was to acknowledge the enormous contributions that Huaqin has made for the joint mobile phone project in terms of quality control and assurance.

In Lenovo's FY 19/20 annual customer QBR assessment, Huaqin was the only winner for that award because the company has the highest average score and most efficient operating control. This is the second time that Huaqin has been awarded a quality award by Lenovo and Lenovo highly recognizes Huaqin's products and services. Huaqin has always been a long-term and supportive partner of Lenovo. Because of many mobile phone projects between the two parties over the years have helped to develop a close partnership and high compatibility between the two companies.

In FY19/20, Huaqin undertook several projects from Lenovo. Although parts of projects were challenged with difficulties regarding research and development and a short timeframe, Huaqin's quality team kept working on them day and night, watching closely every process of quality planning, control and improvement in checking every risk, continued efficient communication with the Lenovo teams, solved real difficulties and eventually completed the projects with high quality, high caliber and high efficiency.

In the face of the praise and recognition of its clients, Huaqin will keep a modest attitude and start from there to continue to work on new quality jobs. Ever since Huaqin was founded 15 years ago, the company has always been recognized in the industry with its high quality products. In front of the varied needs of the global market, Huaqin will stick to its high quality strategy, continue to deliver smart end products and services with even higher quality and create business value together with clients.